Cast
Tod Ewing – Washington, DC
Tod has 30 years of experience as a trainer/consultant in the field of diversity and race relations. His career began at St. Cloud University in Minnesota where he served as a Minority Affairs Director.  He co-founded a diversity consulting business in 1987 and has served a broad range of clients both nationally and internationally, including the former Amoco Corporation,  the US Army, the Federal Judiciary, the CDC in Atlanta, scores of educators and NGO's in Uganda and the Cayman Islands.   He serves as a trainer for the International Multicultural Institute (iMCI). He is on the YWCA advisory board for social justice. He is also a co-founder of an NAACP chapter. He is currently collaborating on the Race Story ReWrite project, designed to create a new trajectory in race relations. He is co-author of a manual for educators entitled "Building Cultural Bridges."  His most recent book Seeing Heaven in the Face of Black Men examines his journey through the emotional landmines created by race in America, suggesting as a solution the application of spirituality as applied by some of our most iconic human and civil rights leaders.  He received his undergraduate degree in Criminal Justice Studies and holds a Masters Degree in Spiritual Psychology.
Jerri Holiday – Castle Hayne, North Carolina
Being born in 1955 may have been a deterrent to many people particularly if you were the eighth of nine children in a home where the father's take home pay was $22.00 a week. Not having the luxury of material abundance and living two doors down from the only white family of the neighborhood may sound like a difficult environment to grow up in, but not for Jerri!  These were the experiences that helped to form the foundation on which she has found strength over her life.
As a child of the 50's and 60's the lessons she learned during her childhood made her more determined to be a part of the solution. She developed the courage to declare when there is a problem and to demand accountability that promotes HEALING!  Jerri was educated in the Gregory ,Williston, & Snipes schools in Wilmington, NC and graduated from New Hanover High School in 1974. She continued her education at Cape Fear Community College and earned a CNA Certificate in 1982. She holds a Master of Arts in Sacred Music from the NC College of Theology. For more than 35 years, she has maintained the roles of wife, mother, grandmother, Minister of Music, professional recording artist, Events Coordinator and Executive Director of a Non-Profit 501(c)3 Philippians 3: Ministries, Inc..
Rev. Terence Williams – Lumberton, North Carolina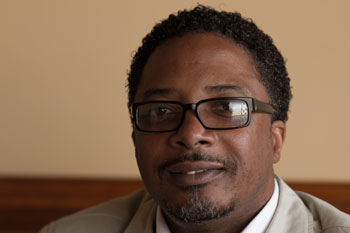 As a motivational speaker, educational consultant and preacher, Rev. Terence D. Williams is often described as a beloved, bold and radical servant of God with a reputation of "keeping it real". His uncompromising methods of preaching and teaching the word of God with simplicity have inspired many  to actively engage themselves in  public policy and social justice while in the Body of Christ.
Growing up Baptist under the leadership of the late Rev. Cooper, Rev. Leroy Davis and later under Rev Albert S. Davis, Rev. Williams used this experience to found The Word International Fellowship Ministries, Inc. located in Laurinburg. Rev. Williams uses his academic credentials in Business Management, Computer Technology, Practical Theology, Political Science and Biblical Studies combined with his life experiences to consult with pastors, leaders and churches throughout the country.
Rev. Williams has served as President of the N.C. Caucus of Black School Boards, President of the Scotland County Branch of the NAACP, member of the Board of Directors for the North Carolina Gospel Announcers Guild, member of the N.C. State General Baptist Church Foundation, Chairman of the Scotland County Human Relationship Committee, and member of the Scotland County Educational Foundation and the Scotland County Board of Education.
Rev. Williams is the husband of Tracey Michelle, father to three daughters Kinesia (Kiki) Michelle, Jatoya Michelle, Takiya Michelle and one beautiful granddaughter Madison Michelle.
Eddie McCoy – Oxford, North Carolina
Eddie McCoy has led an extraordinary life. The outspoken and courageous activist has spent most of his life trying to make a difference in his community, state and country. McCoy's work during the Civil Rights movement was the beginning of a lifetime of work for justice and fairness. What started as a fight for freedom turned into a deep desire to tell the stories of those who faced the harshest struggles. Since 1979, this self-taught historian has conducted over 140 interviews with older citizens of Granville County for his African-American Oral History Project. His work is housed at UNC-Chapel Hill. He recognized the importance and significance of documenting words, feelings and facts from those who experienced first-hand the greatest horrors of Jim Crow laws. He has held numerous leadership roles in Granville County including Oxford City Council (1977-85); President of the Granville County NAACP for 10 years; Granville County Improvement Association; State Black Leadership Caucus; Senior Citizen volunteer Program; Recreation Program for City Youth; Food and Housing Projects Programs; and the Granville Count Genealogical Society (Vice President 1996).
Jordan Dobbins – Wilmington, North Carolina
Born in the mountains of North Carolina in 1982, Jordan and his family moved to High Point in 1989.  After attending college for a year he decided to travel to Australia to live and lived with his brother who was a Rotary Peace scholar.  Upon returning to the United States he graduated from Appalachian State University with degrees in Electronic Media Broadcast and Cultural Anthropology.  Moving to  Wilmington in 2006 he took a job as a PA at FOX Wilmington and quickly advanced to Account Executive where he creates marketing and advertising campaigns/strategies for local businesses.
He attributes his understanding of race, culture, gender and sexuality to his amazing mother, father, brother and extended family.  He believes that as humans, it is our responsibility to abolish the hate and fear that has plagued our society.
Steve Lee – Wilmington, North Carolina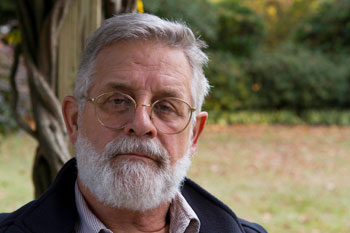 Steve Lee experienced a Southern Baptist upbringing in the segregated South and acquired his latent racism through subtle osmosis and his white privilege of birth.  Most of his adult life was spent not in the company of blacks, but in the lily white world of the US Coast Guard and the recreational boating industry.  Steve returned to college at age 45 to obtain a degree in English.  With that degree and a teaching certificate, he entered the world of public education in an urban high school.  There he encountered young black students who forced him to confront his hidden biases and prejudices.  That experience was transformative and helped propel him down the path of social justice, activism and healing from what Wendell Berry calls "the hidden wound" of racism.  Other factors at work in this healing included the study of Buddhism, opposition to the War in Iraq, and an increasing awareness (through study and reading) of the intentional and ongoing efforts by the white elite to render blacks to a role of subjugation.  Now retired, Steve practices his activism in and through a 501(c)(3) nonprofit, the Southeastern Alliance for Community Change in Wilmington, NC.
K. Blaine Massey – Oak Island, North Carolina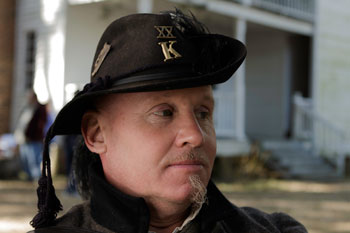 Born and raised in Washington, D. C., he attended the University of Maryland and was awarded a double major in history and political science. He then attended Antioch School of Law where he completed his Juris Doctorate. Although he is a practicing South Carolina attorney, he resides in North Carolina and is a Revolutionary and Civil War reenactor.
Kyle Grooms – Jersey City, New Jersey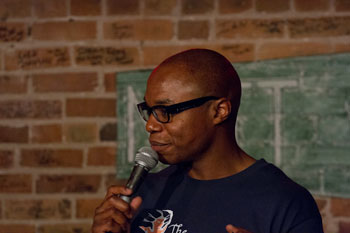 With a long list of notable accomplishments as an actor, writer and comic, he's proven to be one of the industry's must-see comics on the scene. With a uniqueness all to himself, Grooms delivers an honest and intelligent view of the world, while giving an intimate look into his life experiences growing up in the American melting pot. Throughout his career, he has appeared in his own hysterical half-hour standup special on Comedy Central, while also making multiple appearances on VH1, NBC's "Last Comic Standing," and famed sketch comedy show, "Chappelle's Show." Among his many accomplishments, his first comedy CD, "The Legend of the Jersey Devil," was named one of iTunes' Top 100 Comedy CD's of 2009.
A regular on the New York comedy scene, Grooms has performed at several top clubs, including Caroline's, Comic Strip, Comedy Cellar and Gotham. He has been featured on several television, radio and internet broadcasts, such as P-Diddy's "Bad Boys of Comedy," Jamie Foxx's "Laffapalooza," "Tough Crowd with Colin Quinn," "The Byron Allen Show," "BET Comic View," and "Red Carpet Fashion." Having even brought his act overseas, he performed at the "Le Grande Journal" in France and has made several appearances in national TV ad campaigns for companies including T-Mobile, Sears, Career Builders and Holiday Inn Express. Grooms continues to grow as a standup comedian, writer and actor, and can currently be seen performing worldwide.  More info at Kylegrooms.net
Mandisa Thomas – Atlanta, Georgia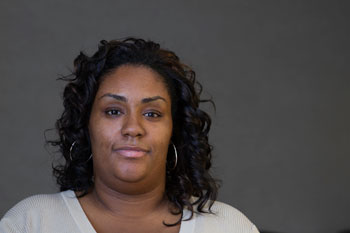 Mandisa Thomas, a native of New York City, is a founder and current President of Black Nonbelievers, Inc. Although never formally indoctrinated into belief, Mandisa was heavily exposed to Christianity, Black Nationalism and a bit of Islam. As a child she loved reading, and enjoyed various tales of gods from different cultures, including Greek and Ghanaian. "Through reading these stories and being taught about other cultures at an early age, I quickly noticed that there were similarities and differences between those deities and the God of the Christian Bible."
Mandisa was featured in the April 30, 2012 issue of JET Magazine, has been a guest speaker with such organizations as the Secular Humanists of the Low Country, Humanists of Florida and American Atheists. She has been also been a guest on programs including: The Critical Eye, Ask an Atheist, and most recently "In Contact" – a weekly television broadcast that is sponsored by the Atlanta Association of Black Journalists.
Mandisa, a married mother of three, has been a resident of the Atlanta area for the past 16 years.
Mario Dorsey, Macon, Georgia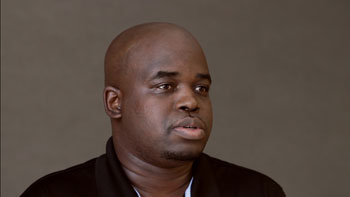 Morgan Dexter – Covington, Georgia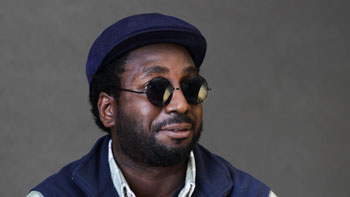 John Lewis – Jacksonville, North Carolina
Charles Osgood – Rex, Georgia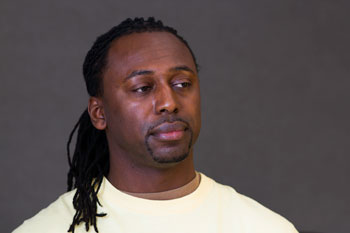 Brian Grimm – Wilmington, North Carolina
Brian has an unlikely education and work background for a socially conscious filmmaker. His education includes a Bachelor of Science in Biology from the College of Charleston, Master of Science in Industrial Hygiene from Texas A&M and an MBA from the University of Denver. He has worked for leading companies in textiles, oil and gas, steel, mining, publishing, pharmaceuticals and most recently in technology. During this period he started up three businesses including a $500 MM pharmaceutical manufacturing operation in Puerto Rico for his employer and a healthcare information technology company with two partners. Prior to Wave Communications Films, he also founded Wave Communications – a global technology marketing communications firm. Wave Communications was instrumental in making Wi-Fi™ the household name it is today. Trying to understand why he was uncomfortable talking about subjects related to "race" led him on four-year journey to understand the origins of these feelings and beliefs. As a result, he found an opportunity  to use his communication skills to share what he had learned and produced Racial Taboo™ – Why it's difficult for black and white people to have a meaningful conversation about "race." Brian also enjoys traveling and photographing unusual locations, he is fine furniture maker, enjoys turning wood and cooking for his friends.